Residential - Gizmo Locksmith
Call us any time and we will send our technician, equipped with a wide variety of products and solutions for your home security to assist you. We offer a large verity of residential locks hardware and accessories. No matter which color or finish, no matter which brand backset or size, we can find the perfect solution for you.
For Residential Locksmith Services in Winnetka
Our Services Include:
Lock Service, Repair and Installation 
Lock change / install / repair 
Intercom systems install / repair 
Install deadbolts & knob sets 
We provide commercial locks divided into a few categories: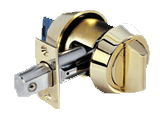 Deadbolts & Cylinders:
Maximum protection against intruders "kick-in" attack.

High-Security Locks:
The specially constructed pick-resistant cylinders render traditional picking methods virtually obsolete and are designed against drilling and other forceful attacks.
Control against unauthorized key duplication is accomplished via the requirement of using an identification card that is issued at the time of the high-security lock installation. Without the ID card, key duplicates can not be made.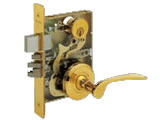 Mortise Locks:
Restricted control of electrically operated door control systems, alarms and other electrical equipment.

Safes:
Fire & Burglar Resistant
Drop Safes
Floor Safes
Above Ground Safes
Wall safes
Digital, Manual or Finger Print

Combination Locks:
Locks operate with a private code, eliminating the problems associated with traditional metal key.

Key-Less Entry Locks:
No Key Required to Access Door
Access Control Systems
Audit Control Capabilities
Key Pads
Proximity Card Readers
Finger-Print Locks
Battery Operated Locks
Electrified Locks
Buzzer Systems
Intercom Systems